Oppo Find N2 Flip , 8GB RAM +256GB,Color:Astral Black ,Moonlit Purple
Description
Compact Design
The OPPO Find N2 Flip smartphone features a compact structure that can be folded to fit even in skinny jeans or small backpacks. This enables you to experience a slick and sophisticated performance wherever you go.
Flexion Hinge
This smartphone's waterdrop hinge is made of aircraft-grade high-strength steel and polymer, making it extremely sturdy and slender. When unfurled, it has a perfect immersive screen that keeps you at the moment.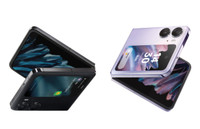 Robust Build
You can unwind knowing that your incredible folding phone can keep working flawlessly, and can remain durable even after 400,000 folds. Moreover, it boasts an enhanced crease control to improve your performance.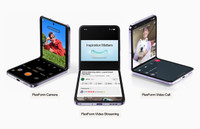 FlexForm Mode
With the help of FlexForm Mode, which is a feature of this phone, you can easily select your ideal angle while having your hands free. In this manner, you can take video calls, seamlessly start a laidback binge-watch session, and shoot scroll-stopping photos or videos without any glitches.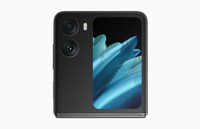 Large Cover Screen
The expansive 8.28 cm (3.26) cover screen gives you extra playing space. Moreover, the vertical arrangement allows for smooth and easy viewing, and the screen can be personalised with a variety of time-saving shortcuts.
Interactive Pets
To play with in your spare time, pick an interactive digital pet from 5 different animals. Your pet grooves with you when listening to music and it even takes a selfie with you, making you fall in love with your virtual best friend.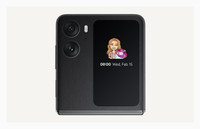 Exceptional Alter Ego
Your Bitmoji avatar, a miniature "digital you," appears with an umbrella when it rains or push-up zzzs when you go to bed on your cover screen, which is full of amazing surprises in the Always-On Display of this incredible smartphone.
GIF Display
Keep yourself entertained by displaying your favourite GIF on your cover screen. You can change your background to fit your mood by adding animated animal actions, blockbuster movie sequences, and more.
Convenient User Experience
You can quickly respond to your pals via your cover screen with pre-set text or emoticons without having to flip your phone. Thus, taking full advantage of its versatile user experience.
Customisable Widget
Configure your cover screen to provide the information and functionality you require, whether it's having your camera at your fingertips or accessibility to the weather so you can choose your attire.
Quick Front Camera Launch
When you double-click the volume button, your camera starts to operate. What appears on your preview is what you get because there is hardly any cropping. Also, the potent rear camera now makes it possible to take selfies for added wow elements.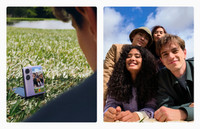 Breathtaking Selfies
Without using a tripod or the shutter button, just tilt your self-supporting phone to take a photo and enjoy taking incredible selfies without the need for a selfie stick.
Waist-level Viewfinder
Employ the preview frame as a waist-level viewfinder to take stunning low-angle photos without having to lean over and stress yourself out. This way, you can explore the experimental photographer in you.
DV Recording
Your flexible folding phone serves as both a DV video recorder and a video camera, creating mesmerising imagery that you'll just have to share.
Dual Preview
With this phone's Dual Preview function, you can show your pals how they appear in your photo so they can perfect a smile, straighten their tresses, and give a fine expression for the camera.
Unmatched Camera Setup
Regardless of the lighting conditions, you can take breath-taking photos with exceptional clarity thanks to the 50 MP Wide-angle Camera, 32 MP front camera, and 112-degree Ultra Wide Camera which are all packed with brilliant technology, including Sony sensors and the MariSilicon X Imaging NPU.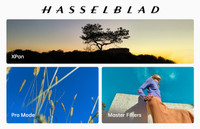 Hasselblad Camera
You can experience the vintage Hasselblad camera's true sensation with this jointly created camera system. This seems authentic, right down to the recognisable leaf shutter sound, famous XPan, and Hasselblad natural colour calibration. Moreover, the Master Filters give your photography a considerable flair to fascinate you.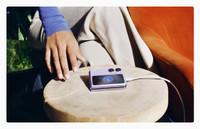 Flash Charge
Owing to the robust 44 W SUPERVOOC flash charge technology built into this smartphone, which charges the device to 50% of its capacity in about 23 minutes, you can quickly start your exciting day with your smartphone.
Monstrous Battery
This smartphone delivers an amazing battery life of up to 20 hours of video playback, 6 hours of video calling, and 16 hours of uninterrupted surfing thanks to its large 4300 mAh battery and high energy efficiency.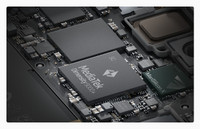 MediaTek Dimensity 9000+
Powered by the MediaTek Dimensity 9000+ processor, this phone delivers a smooth and dynamic user experience whether you're viewing, listening, filming, talking, or playing games. The 5G processor also consumes less power while still offering the best CPU and graphics performance.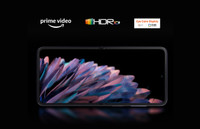 Dazzling Display
You can enjoy a smooth and immersive picture created for your digital life on this phone's outstanding 17.27 cm (6.8) display, which has a fantastic refresh rate of 120 Hz. You can enjoy uninterrupted gaming for a long time with this method.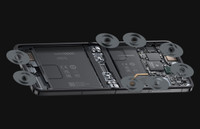 360-degree Surround Antenna
You receive strong signals regardless of how you hold the phone because the antenna is deftly wrapped all the way around it, allowing you to stay in touch wherever you go.
Outstanding ColorOS
With its innovative design aesthetic and plenty of useful, adaptable features, ColorOS gives you a wonderful smartphone experience.